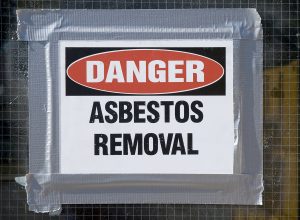 Asbestos inhalation is the most common cause of malignant mesothelioma, a cancer that develops in the mesothelium, the protective lining around internal organs. Asbestos-related mesothelioma usually begins in the outer lining of the lungs. Most mesothelioma sufferers worked where they inhaled asbestos fibers or were exposed to asbestos dust. Despite a drop in asbestos use over the last half-century, asbestos is still used legally to produce a number of mostly industrial materials and compounds.
YOUR COMPENSATION SHOULD BE SUBSTANTIAL
If you or someone you love is a mesothelioma victim, your expenses are substantial, and your compensation should be substantial too. An experienced Chicago mesothelioma attorney at the Bentz Holguin Law Firm can help you claim compensation from the party responsible for your mesothelioma. The Occupational Safety and Health Act of 1970 requires employers to protect employees and others from the dangers of asbestos, but many companies, even to this day, have failed to provide workers with adequate protection, training, or safety equipment. In the United States, doctors diagnose 2,000 to 3,000 new cases of mesothelioma every year. For people over 60, the risk of mesothelioma is ten times greater than it is for people under 40. Men are four times more likely to be diagnosed with mesothelioma than women.
THE MAXIMUM POSSIBLE COMPENSATION
Mesothelioma victims can seek compensation through a personal injury claim. If you have been diagnosed with mesothelioma, get legal help right away and speak to a good Chicago mesothelioma attorney at the Bentz Holguin Law Firm. You may be awarded damages for your immediate and longterm medical expenses, lost wages, and in some cases for your pain and suffering as well. The Chicago mesothelioma attorneys at Bentz Holguin, are committed to our clients and entirely dedicated to obtaining the maximum possible compensation for mesothelioma sufferers. We maintain the highest professional standards; provide quality legal services at a reasonable cost; and work with all parties involved to bring your personal injury claim to its best possible resolution. If you or your loved one is a victim of mesothelioma, contact an experienced Chicago mesothelioma attorney at the Bentz Holguin Law Firm today and schedule a free consultation online or call 312-647-2116.