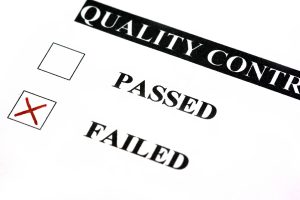 In the Chicago area, if you're injured while using, or by the use of, a defective consumer product – whether it's a bad pharmaceutical prescription drug, an automotive brake failure, or even defective playground equipment – speak at once with the experienced Chicago product liability attorneys at the Bentz Holguin Law Firm. To prevail in a product liability case, an injured victim must have been using the product as it was intended to be used. Damages that may be awarded include medical expenses, lost wages, and pain and suffering damages. Punitive damages intended to punish a defendant whose actions are judged particularly irresponsible and injurious are sometimes awarded, but rarely in Illinois.
WHAT YOU MUST PROVE
If you're injured using a consumer product, a product liability claim may be filed for two reasons: either a defect in the design or production of an item, or inappropriate marketing of the item (including failure to alert consumers to the risks or to offer sufficient instructions for use of the product). Illinois has "strict liability," meaning that plaintiffs must demonstrate:
– That a product was defective, and
– That the plaintiff's injury or injuries are the result of that defect
Many product-related injuries can be severe, longterm, and even permanent. Brain injuries in particular can emerge incrementally over time to become serious and disabling. If you're injured using any consumer product, seek medical treatment immediately; do not speak with an insurance company before consulting with a Chicago product liability attorney; and consult as quickly as possible with a good Chicago product liability lawyer at the Bentz Holguin Law Firm.
THE BEST POSSIBLE RESOLUTION
Our experienced Chicago product liability attorneys handle your case personally; you aren't pushed over to an assistant, and we never let you become just another case number. The Bentz Holguin Law Firm maintains the highest professional standards; provides quality legal services for a reasonable fee; and works with all parties involved to bring your product liability case to its best possible resolution. Contact the Bentz Holguin Law Firm today and schedule a free consultation online or by calling 312-647-2116.