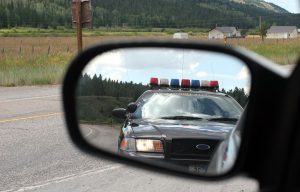 It can happen to anyone. If you receive a speeding ticket while driving in the Chicago area, don't just mail in the fine. Of course, that's the easiest thing to do. It's also an admission of guilt that puts a conviction on your driving record, and a conviction can count toward the suspension of your license and result in higher auto insurance premiums. Instead, if you receive a speeding ticket in or around Chicago, get legal help promptly and speak to an experienced Chicago traffic attorney at the Bentz Holguin Law Firm.
GET GOOD LEGAL HELP
If you try to handle a speeding ticket yourself, you'll end up taking time off work, waiting in a crowded courtroom, and probably accepting a prosecutor's confusing offer and ending up with a conviction despite your efforts. Obviously, this is not your best option. As soon as possible after you receive a speeding ticket, call the Bentz Holguin Law Firm. A good Chicago traffic lawyer may be able to have the charge against you dismissed entirely or reach some other acceptable agreement with the prosecutor. If a negotiated agreement can't be obtained, the Chicago traffic lawyers at Bentz Holguin will bring our considerable experience and legal skills to your defense and work for the best possible result.
THE HIGHEST POSSIBLE STANDARDS
The experienced Chicago traffic attorneys at the Bentz Holguin Law Firm will handle your speeding ticket personally; you aren't shoved off to an assistant, and we never let you become just another case number. The Bentz Holguin Law Firm maintains the highest possible professional standards; provides quality legal services to our clients at a reasonable cost; and works with all parties involved to bring your speeding charge to its best possible resolution. Contact the Bentz Holguin Law Firm today and schedule a free consultation online or by calling 312-647-2116.