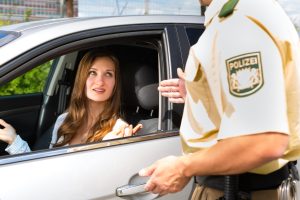 You need it to make a living and meet your responsibilities. Without your driver's license, life as you know it today just will not be the same. If your driver's license is suspended, revoked, or at risk for suspension or revocation, get the legal help you need and speak at once with an experienced Chicago suspended license attorney at the Bentz Holguin Law Firm. You cannot give up your license without a fight.
YOU MAY NOT EVEN KNOW
In Chicago, your license can be suspended for a number of reasons. If you've failed to pay on time any kind of fines or legal fees, or if you've been arrested for DUI, your driver's license may already be suspended. Many people don't even know their license has been suspended because the notice was sent to a previous address and can't be forwarded. Have you received a notice of license suspension, or do you believe your license has been suspended? If you act now and speak with a good Chicago suspended license lawyer, we may be able to undo the harm even after the suspension goes into effect.
GETTING BACK BEHIND THE WHEEL
License revocation is more severe. Unlike suspension, no reinstatement date is set for a revocation. Your driver's license may be revoked for a number of serious reasons, such as convictions for felonies involving motor vehicles, leaving the scene of an accident, eluding the police, or DUI. In many suspension and revocation cases, a good Chicago suspended license lawyer can help you get back behind the wheel. Restricted driving permits for work, school, and medical appointments are sometimes available during suspension or revocation periods.
The Chicago suspended license attorneys at the Bentz Holguin Law Firm handle your case personally; you aren't pushed over to an assistant, and we never let you become just another case number. The Bentz Holguin Law Firm maintains the highest standards; provides quality legal services at a reasonable cost; and works with all parties involved to bring your driver's license suspension or revocation to its best possible resolution. Contact the Chicago suspended license lawyers at the Bentz Holguin Law Firm today and schedule a free consultation online or by calling 312-647-2116.