The consequences of a DUI/DWI conviction in Illinois are severe. Those convicted of drunk driving may face jail time, costly fines, probation, loss of your driver's license, community service, or mandatory rehabilitation. With the possibility of incarceration, you really must have a good Chicago DUI attorney at your side. If you're arrested on any drunk driving-related charge in the greater Chicago area, contact an experienced Chicago DUI attorney at the Bentz Holguin Law Firm immediately and get the legal help you're going to need.
WORKING FOR YOUR ADVANTAGE
Our Chicago DUI attorneys have an impressive record of success defending Chicago-area clients. We identify the legal and factual issues surrounding your DUI case and consider effective defense strategies. We may challenge the reason a law enforcement officer stopped you in the first place. We may attempt to discredit the results of any field sobriety or chemical blood exams conducted at the time of your arrest. If there's a weakness in the case against you, an experienced Chicago DUI attorney will find it and use it to your advantage.
If you are arrested for DUI/DWI in Illinois, your driver's license can also be suspended. That's why you should immediately call and obtain the services of an experienced Chicago DUI attorney at the Bentz Holguin Law Firm. We defend you not only against the criminal DUI/DWI charge, but we'll also endeavor to stop the suspension of your license.
EXPERIENCE AND AGGRESSIVE DEFENSE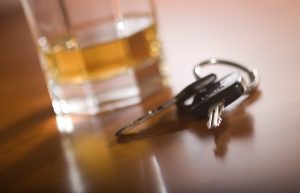 You may feel that you're guilty and have no plausible defense. However, the Chicago DUI attorneys at the Bentz Holguin Law Firm have years of experience representing those accused of drunk driving, and we know a number of effective DUI defenses. We'll try to have the charge reduced or dismissed, but if your case goes to trial, we'll represent you aggressively and fight for the best possible outcome.
The Chicago DUI attorneys at the Bentz Holguin Law Firm handle your case personally, and we never let you become just another case number. We maintain the highest professional standards; provide quality legal services at a reasonable cost; and work with all parties involved to bring your DUI/DWI case to its best possible resolution. If you face any charge related to drunk driving in the Chicago area, contact the Bentz Holguin Law Firm today and schedule a free consultation online or by calling 312-647-2116.