In the Chicago area, if you are arrested and charged with a crime, it is imperative to have an experienced Chicago criminal defense attorney at your side. If you're convicted of a drug crime, a theft, an assault and battery, or a DUI, the possible consequences include costly fines, probation, and even jail time. Your job, your future, and your family will be negatively impacted. Whether you're charged with a simple traffic violation or accused of a serious felony, the Bentz Holguin Law Firm can make a difference. If you're charged with a crime now or in the future, protect your rights and speak immediately to an experienced Chicago criminal defense attorney at the Bentz Holguin Law Firm.
A RECORD OF SUCCESS
With the Bentz Holguin Law Firm, you'll have a powerful friend on your side. With years of criminal defense experience and a record of success that speaks for itself, our Chicago criminal lawyers offer every client the professional, high-quality representation needed to prevail when facing criminal charges. We will negotiate aggressively for the best resolution of your case. Often a criminal charge can be dismissed or reduced to a lesser charge. When a trial is the best or only option, we will aggressively defend your rights and fight hard for the best possible verdict.
SCHEDULE A FREE CONSULTATION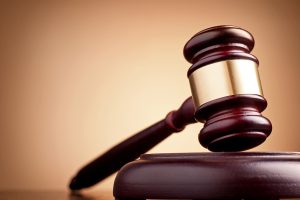 The Chicago criminal defense attorneys at the Bentz Holguin Law Firm represent clients accused of drug crimes, DUI and DWI, theft or larceny, assault and battery, and traffic violations. We also represent clients seeking to have criminal records sealed or expunged. One of our Chicago criminal lawyers will handle your case personally; you won't be handed over to an assistant, and you will never become just another case number. The Bentz Holguin Law Firm maintains the highest professional standards; provides quality legal services at a reasonable cost; and works to bring your case to its best possible resolution. Contact the Bentz Holguin Law Firm today and schedule a free consultation online or by calling 312-647-2116.